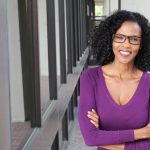 Imagine dazzling your family with your smile in the Christmas photo this year! Wouldn't that feel better than hiding your teeth like you usually do? You can create the perfect smile this Christmas with porcelain veneers in Fort Worth, TX, and Dr. David Tillman can help!
What are Porcelain Veneers?
Best described as thin layers of porcelain that fit over your tooth, dental veneers are an ideal treatment for restoring a number of issues such as:
Small chips, fractures, and wear
Gaps and spacing between teeth
Misaligned teeth
Size discrepancies
Discoloration and staining
Misshapen teeth
What are the Benefits of Porcelain Veneers?
Porcelain veneers offer numerous benefits for patients. Because they're bonded directly to your teeth, they add strength to it. They can be used to repair one tooth, or enhance your entire smile, and they can be custom shaded to either match your existing teeth, or deliver the dazzling smile you've always dreamed of! In fact, did you know that many of the Hollywood smiles you admire such as Chris Rock and Zac Efron have been created with porcelain veneers?
Veneers are stain resistant, so this means they won't discolor at the rate your natural teeth do, and you won't have to worry about whitening your teeth. They're easy to care for as you can brush and floss them normally. With the right home care and routine dental checkups, your veneers can potentially last for 10-15 years.
Am I a Candidate for Porcelain Veneers?
Dr. Tillman, your cosmetic dentist in Fort Worth, TX, can determine if veneers are right for your needs during an evaluation. Cosmetic dentistry offers many options for different types of treatment, so you may be surprised to learn that you have choices when it comes to improving the appearance of your smile.
Contact Our Office Today
For over 20 years Dr. Tillman has been combining both skill and artistry to create dream smiles for his patients, so you can rest assured that you're in good hands when you choose to come to him. If you've considered making changes to the appearance of your smile, we encourage you to contact our office today and learn more about how porcelain veneers can help you.