How to Choose the Best Dentist in Fort Worth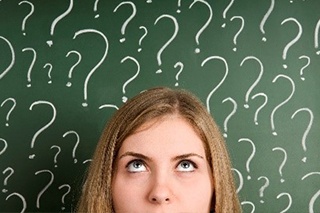 Searching for a dentist these days is simpler yet more complicated than ever. All you have to do is type "dentist in Fort Worth" into a search engine, and instantly, you're bombarded with thousands of search results. How can you possibly sift through all these sites and find the practice that is best for you and your family?
As dental professionals, Dr. David Tillman and our team completely sympathize with families still looking for a dental home, so to be of service, we've decided to write this handy little guide. In it, we'll tell you the three most important things to look for when choosing a dentist.
1. Read the Doctor's Bio
Every practice's site should have a bio for the doctor, and if they don't, RUN. In it, you'll get to see where the dentist went to school, how long they have been practicing, as well as gain some insight on their overall approach to dental care.
Some key things to look for are their continuing education participation and if they are part of any professional organizations. This will show that they are striving to improve themselves so they can continue to serve their patients better, which is exactly the kind of doctor you want working on your family's smiles. You'll also be able to see if they've won any awards or have prestigious designations. If you see all of these things, you can trust that you'll be in good hands.
2. Check Out their Services
A quick look at the services offered by a practice will answer a few important questions, such as, "Do they have everything my family needs?" and, "Are they able to provide anything other practices can't?" Most practices will offer a basic array of preventive, restorative, and cosmetic services, but look to see if they offer more, like dental implants, CEREC one-visit restorations, or Invisalign.
Basically, the wider variety of services they offer, the more likely they'll be able to take care of all your dental needs without having to refer you to an outside specialist, which will save you a lot of time and money when it comes to your dental care. It'll also show that they'll be able to take care of everyone's dental needs as they change over time.
3. Read their Reviews!
Nothing will tell you more about a practice than reading reviews written by their own patients. Are they happy with the service they received? Do they like how their smiles look and feel? Is the team friendly, courteous, and professional? Does the dentist take time to fully explain their dental care? You'll be able to find all of this in their reviews, and they'll show you exactly what you can expect when you visit a practice.
Happy Searching!
Hopefully this useful guide will make your search for a dentist a little easier and much less complicated. While you're here, we invite you to take a look around our site and read Dr. Tillman's bio, explore our services, and read our many positive reviews. We're sure you'll like what you see, and hopefully, we'll get to meet you and your family very soon!
If you would like to learn more about our practice, or if you're ready to schedule an appointment, please contact us today.