Meet the Fort Worth Dental Team
Karissa – Registered Dental Hygienist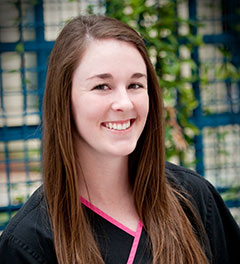 Karissa has been a member of our team for over six years now, hailing originally from Fort Bragg, CA. She attended Midwestern State University for her education and holds advanced certifications in CPR, radiology, and nitrous oxide administration. She loves spending time alongside her amazing coworkers and wonderful patients! At home, she and her husband have a boy and a girl, and she still works hard to stay close to her family in other states, including her older brother in California and her retired parents in Iowa. When she isn't busy at the office, you can often find her playing with her dog Spud.
Yesenia – Registered Dental Assistant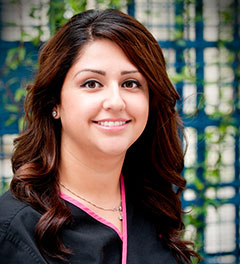 Since 2007, Yesenia has worked hard to offer outstanding care to dental patients, and she's been an invaluable member of our team since 2012. She studied dental assisting at Tarrant County College and is certified in CPR and nitrous oxide monitoring. She's currently in school to become a dental hygienist as well! At home, she is happily married with two sons and a daughter. In her spare time, she enjoys baseball and being with friends and family.
Catherine – COO/Director of Marketing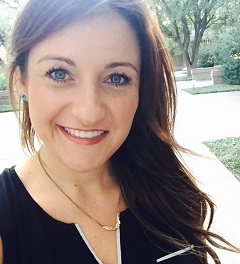 Catherine has been working in the dental field for over 15 years so far, and she's genuinely passionate about helping patients with broken or hurting smiles become whole again! She has studied at Weatherford College, Grayson College, and the Arizona State University W.P. Carey School of Business, along with many stand-alone courses and certifications to further expand her knowledge. Away from work, she is the proud mom of two boys and two dogs. Her favorite hobbies include practicing photography, being a proud sports mom, doing crafts, and experiencing the world one adventure at a time.
Jennifer – Front Desk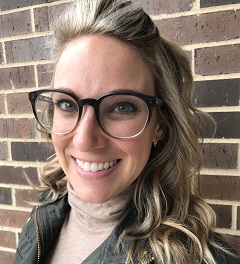 As a member of our front desk team, Jennifer is proud to be a valuable resource for patients as they come and go. She is 5-star certified through the Scheduling Institute. Away from the practice, her top priority is spending quality time with her loving, crazy, and fun family! She enjoys watching sports, shopping, hiking, swimming, and doing fun things with her daughter in particular.
Ashley – Registered Dental Assistant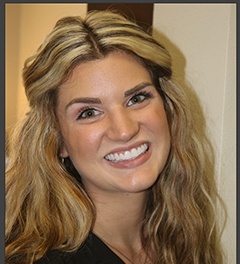 Ashley attended Minot State University and then completed her dental education at the NDS Dental Assistant School. She is also trained in nitrous oxide and first aid. Today, she's proud to work with such an amazing team! She enjoys extraction procedures in particular because of the immediate relief they provide to patients. Away from the office, she has a big, crazy family at home, including a pip named Peppa. Her favorite hobbies include driving jeeps, crafting, and camping. One day, she looks forward to retiring in Port Aransas.
Emma, Dental Hygienist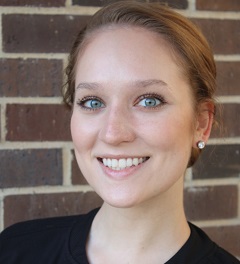 Emma joined our practice in 2020, and she loves that her job gives her the opportunity to educate and improve our patients' health and appearance on a daily basis. She completed her dental training at Coastal Bend College and is certified in laser therapy and phlebotomy. She was born in Charlottesville, VA but moved around a lot because she was part of an army family. When not at the office, she likes to hang out with her four siblings, garden, cook, and visit museums and botanical gardens in Dallas/Fort Worth.
Shay, Dental Assistant
Shay is a 13-year dental veteran, and she enjoys being a friendly, nurturing presence in our office that helps our patients feel completely comfortable. She is a graduate of the Career Center of Texas and is certified in nitrous oxide sedation and CPR. A Fort Worth native, Shay is married with three boys, so most of her free time is dedicated to supporting her children in their various sports. She is also a seeker of bargains, so be sure to ask her about the last great deal she found!
Sheri, Dental Assistant, Sterilization Tech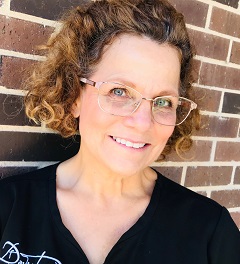 For Sheri, the best thing about working at our practice is being a part of an excellent team where every member is dedicated to making a difference in our patients' lives. She attended NDS Dental Assisting School and has certifications in nitrous oxide sedation, dental radiology, and CPR. Originally from Antioch, CA, she loves visiting antique malls, doing crafts, and decorating. She is also a big animal lover—she worked as a dog groomer for 11 years before switching to dentistry.