Fort Worth Invisalign Cost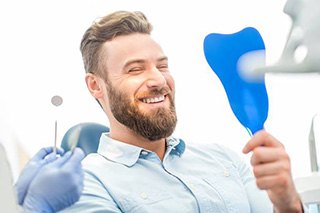 Before beginning an advanced dental care plan like Invisalign, it's important that you feel completely confident in your treatment options, including the price. At the Fort Worth dental office of David Tillman, DDS, we are dedicated to offering patients affordable treatment for all of their dentistry needs, including smile alignment with Invisalign clear braces. If you're considering this clear orthodontic option, you may be laboring under the assumption that Invisalign is much pricier than traditional braces. However, for most patients, this is simply not the case. To find out more about the cost of your unique Invisalign plan, call our Fort Worth dentist and team to schedule a treatment consultation today. We'll review your Invisalign braces plan, costs, and help you budget for your treatment.
Variables that Affect the Cost of Invisalign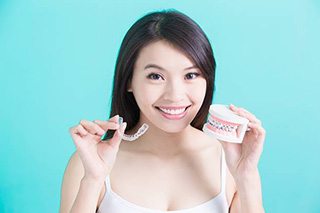 Traditional orthodontics and Invisalign clear braces are similarly placed. Bracket and wire braces cost between $2,500 and $6,000 depending on the extent of treatment. Invisalign orthodontics cost between $3,5000 and $8,000. There are many factors that can impact the cost of your Invisalign treatment, including:
Extent of treatments
Number of aligners
Need for advanced treatments like bite alignment with bands
Dental Insurance & Invisalign Braces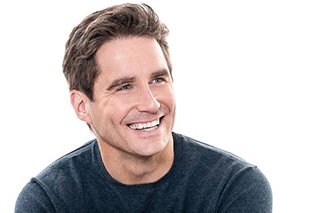 In the past, dental insurance providers didn't offer coverage for any type of orthodontics because they were considered purely cosmetic treatments. Today, most dental insurance plans do offer a percentage of coverage for both traditional braces and Invisalign orthodontic systems. Unfortunately, most dental insurance plans are still slow to change, and they've been offering the same annual plan maximum between $1,000 and $1,500 for decades. Dr. Tillman and his team will work with you and your insurer to maximize your coverage and make your orthodontic treatment more affordable.
Benefits of Orthodontic Treatment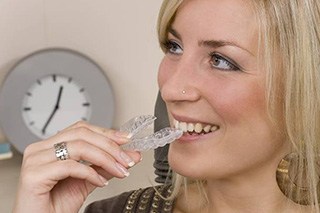 While straightening your teeth is a big investment, it's worth the time and money you will need to put into it. Not only do straight teeth look great, they also function better. There are numerous benefits to straightening your smile with Invisalign, including:
Healthier smile with reduced risk for oral health concerns like chips and cracks that can occur when uneven pressure is placed on teeth due to misalignment. You will also reduce risk for strained TMJ that can lead to a limited range of motion or complete jaw immobility.
Faster treatment time usually about 12 months compared with traditional braces treatment plans that typically take 18 to 36 months.
Fewer visits to our office throughout treatment, allowing patients with busy schedules to achieve perfectly aligned smiles.
More comfortable option with little to no soft tissue irritation that is common with traditional braces.
Reduced risk for patients with metal allergies and sensitivities.