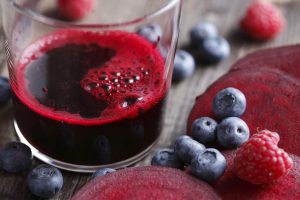 The "blur" effect seems to happen voluntarily as you mature. Sometimes, it's hard to remember what you accomplished the day before because your brain is too busy skimming quickly over your daily activities. It's not necessarily about packing too much into your day, but more about a lack of mindfulness. Actually concentrating on each pastime and how it's affecting your life from your mental to physical health. The same "blur" sensation can take place with your oral health as well, especially when it comes to the brightness of your teeth. Are you confused about how your teeth suddenly seem so discolored? The office of David Tillman, DDS offers teeth whitening in Fort Worth, TX that can dramatically change your smile for the better. This is a dental appointment that you won't be able to forget!
What stains your teeth?
Your daily habits affect the appearance of your teeth and gums without you even realizing it. That's why it's so important to be conscious of what you are putting in your mouth. Both foods and harmful substances can have a dulling effect on your smile.
Foods and Drinks
Have you heard that saying, "you are what you eat?" This statement holds up for your dental health. You can clearly see what types of foods and drinks you enjoy just by the condition and tint of your teeth. Sugary snacks, highly acidic foods, and staining foods and drinks cause your enamel to break down. You should try to enjoy these foods and beverages in moderation if you can:
Coffee
Black tea
Red wine
Dark colored berries
Harmful Substances
It is also important to limit your alcohol and tobacco use. This will be a big favor to your teeth. By monitoring how much you're exposing your body to toxins, you could be preserving your pearly whites for years to come! Not to mention, you could be saving yourself from oral cancer and periodontal complications. Dr. Tillman can check your mouth for signs of these severe dental problems, but we hope that all of our patients are doing their part to keep themselves healthy.
How can Dr. Tillman help you?
Everywhere you look—whether you're going to the grocery store or just browsing TV channels—you want help but to run into a product that promises a whiter smile. Unfortunately, over the counter whitening kits aren't nearly as effective as getting a new smile rejuvenated in our practice or with a doctor prescribed at-home whitening kit. Our high-quality whitening product is effective in removing any surface level or deeper set stains. These include stains caused by dark colored or acidic foods, drinks, tobacco use, or any other common staining agents. In addition to improving the appearance of teeth, whitening makes you feel more confident, boosts your oral health, and gives you a newfound youthful appearance.
If you hide your smile because of embarrassing stains that seemed to show up out of nowhere, we can help create a whiter smile for you. Which option is right for you? Call our office today to set up a consultation with Dr. Tillman or ask our helpful office team about the teeth whitening specials available to our patients!