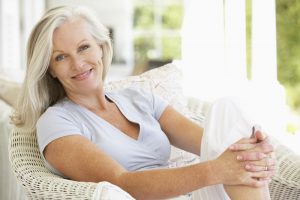 Sometimes people mistakenly think replacing missing teeth isn't a huge priority — just ask Tyler Johnson, a player for the Miami Heat. He doesn't want to fill that gap in his smile if he's just going "to lose it two, three more times."
We hate to break it to you Tyler, but the truth is, finding a solution like dental implants in Fort Worth should be number one on your list after losing even one tooth. A comprehensive solution to tooth loss, dental implants give you back the visible crown with which you eat and speak as well as its stabilizing root.
A dental implant can be used to fill a single gap, like Tyler's, while multiple implants can also support a bridge or denture to take the place of several to a whole row of missing teeth.
Single Tooth Replacement
Whether caused by sports injuries, poor dental hygiene, or simple bad luck, the majority of people over the age of 35 are missing at least one tooth. Replacing it with a dental implant keeps the surrounding natural teeth from drifting out of place and also prevents jawbone degradation that can lead to even more missing teeth. A dental implant provides a better alternative to a fixed bridge, which requires the alteration of the healthy teeth surrounding the gap for stability.
Replacing Multiple Teeth
If you have lost several teeth, an implant-retained bridge will restore your ability to eat and speak with ease while leaving your remaining natural teeth healthy and intact. The bridge can be partial or removable, depending on which would serve you best. Usually, one dental implant is placed for each missing tooth, with the crowns affixed on top. An alternative to placing an individual implant-retained crown for each missing tooth, this method distributes the force from chewing and jaw clenching over several dental implants.
Securing a Complete Denture
In cases of total tooth loss in the upper or lower jaw, dental implants are a wonderful option for securing a complete denture in the smile. An implant-retained denture fits properly from day one, and can last for far longer than traditional, non-implant supported prosthetics.
Dentures do not require an individual dental implant for each missing tooth. Most of the time, a denture can be supported on around eight dental implants. A denture that is supported by implants won't slip around or fall out at inopportune moments — and there's no need for denture adhesives with this comprehensive solution!
Your Dentist in Fort Worth Is Completing Smiles!
If you are suffering from tooth loss to any extent, don't be fooled into thinking replacement can wait. Contact us to schedule an appointment with Dr. Tillman and our team today! We can't wait to help you enjoy all the benefits of a complete smile once again.