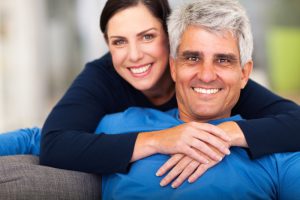 If you are missing or on the brink of losing one or more teeth, dental implants in Fort Worth are one of the most important investments you'll ever make. When you are shopping around for a dentist, you want to feel confident that you're visiting a true expert — and with so many options in our area, it's not always easy to choose. To help, we've put together a list of 5 considerations for a top implant dentist. Follow this advice and feel great knowing you're on your way to a lasting, healthy, and beautiful smile!
#1: Experience and Education
Implant dentistry is a technical practice that requires extreme skill and precision, especially in the more complex of cases. Choosing a highly experienced dentist will help to ensure that your unique needs are met with the utmost skill. By searching online or calling the office directly, you can find out how long the doctor has been practicing and whether or not they have completed any additional education in implant dentistry. The Misch International Implant Institute is one highly respected institution offering advanced implant training.
#2: Cost
Cost is a significant factor when you are making any big decision, but it should not be the only thing you consider while you are searching for your implant dentist. Drive down I-30 and you'll see a number of billboards advertising dental implants cheap and fast — but that definitely doesn't necessarily mean they'll be high quality or successful. And, when all's said and done, there is nothing more expensive than a failed implant.
#3: Patient Reviews
These days, it is easy to find out what current and previous patients have to say about any dentist. Take some time to browse through their online reviews to get an idea of what you can expect visiting the office. See if you can find some from patients who have gotten dental implants, specifically. You can also ask to see case studies and before-and-afters when you visit the dentist for an implant consultation.
#4: Comprehensive Care
Dental implants are completed in two phases: implantation and restoration. Many general dentists will refer the first phase out to an oral surgeon. To simplify the process, choose an implant dentist offering complete care — from the very first procedure to the final (and most exciting) step, when you receive your beautiful crown, bridge, or denture.
#5: A Great Impression
Once you have your list narrowed down to one or two potential implant dentists in Fort Worth, make the time to come into the office for an initial consultation. During this visit, take note of your first impression — how do you feel in the office? Does the proposed treatment plan align with your budgetary needs and smile goals? If you feel comfortable and excited about starting with your tooth replacement, that's a great sign. Go with your gut feeling! The right dental implant dentist will provide the quality care you need to enjoy a stable, beautiful smile for a lifetime to come.
About the Author
Dr. David Tillman is an experienced implant dentist with over 3 years of continuing education completed through the Misch International Implant Institute and Dr. Arun Garg. To learn more about his services or whether or not dental implants are right for you, do not hesitate to contact the "dentist near me" you're searching for at 817-918-3885.