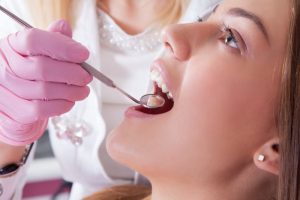 You may not think of winter and the holidays as the ideal time to visit your dentist; however, if you don't complete all of your outstanding treatment and preventive appointments, you may be at risk for losing your benefit dollars. Not sure what we're talking about? Your dentist in Fort Worth explains.
Understanding Dental Insurance
Here are a few relevant facts to know about your dental insurance benefits to help you schedule the right appointments for yourself and your family.
Most plans use a calendar year system, which means that your benefits begin in January and end in December.
Most plans also have a yearly maximum ranging from $1000 to $2000. This is the most your insurance plan will pay for your treatment each year.
Your benefit dollars don't roll over into 2019's benefits, so, unfortunately, if you don't use them by the end of December, you will lose them.
What does this mean for you and your family? That this is the best time to contact your dentist to determine if you have had two cleanings and checkups this year. It is also a good idea to complete any treatment that was recommended this year before your benefits run out and you lose your dollars.
Why Is Preventive Care Important?
Most dental plans will cover your six-month cleaning and checkup appointments at 100% since dentistry is focused on prevention. Because that means there is little to no out-of-pocket cost for you, it is essential to take advantage of this benefit and visit your dentist twice each year. Since they can detect many concerns early on, preventive care helps you avoid more significant and painful problems such as tooth decay and cavities and keeps you away from your emergency dentist in Fort Worth.
For example, if your dentist finds tooth decay, you can be proactive about treating it right away, which usually means it can be repaired with a simple dental filling. A filling is less complicated and won't require recovery time, much discomfort, or missed days at work. Ignoring tooth decay could result in the need for a more significant and costly procedure.
Do You Have More Questions?
If you have any questions about your dental insurance, what it covers, or what treatment or appointments you should schedule before the end of the year, give your Fort Worth dentist a call today for more information.
About the Author
Dr. David Tillman has been taking exceptional care of patients in Fort Worth, TX for more than 25 years. He focuses on making dentistry comfortable and fun for his patients. His skills and expertise allow him to offer a wide range of services, so patients will find that most of their needs can be met at our dental practice.
If you would like to contact Dr. Tillman, he can be reached through his website or by calling 817-918-3885.