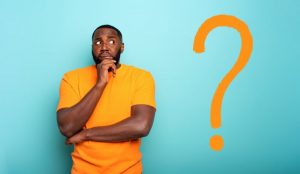 Dental implants in Fort Worth are the most modern, comfortable, and lifelike method for replacing missing teeth. However, choosing to restore your smile with a dental implant is a permanent decision that requires patience. While they are well worth the time, it's important that you feel confident about your choice so that you know what to expect. Here are a few important questions you should ask yourself if you're considering this modern tooth replacement option.
Am I Qualified for Dental Implants?
Dental Implants are an excellent option for almost anyone who's missing one or more teeth. However, there are some factors that can influence the success of your dental implant. To be a good candidate, you should have:
Good general health, and well enough to undergo dental surgery.
Excellent oral health to lower your risk of infection.
Adequate jawbone density to provide a firm foundation for your dental implants.
How Similar to Natural Teeth are Dental Implants?
Dental implants are crafted from beautiful dental porcelain, which makes them nearly indistinguishable from natural teeth. Their stability in the jawbone can restore about 70% of your biting force, so you can continue to eat your favorite foods. While they have no nerves and therefore no feeling, they are the most lifelike tooth replacement available.
What Type of Restoration Do I Need?
The type of dental implant you'll need will depend on how many teeth you're missing. Replacing a single tooth can be done with an implant-retained crown. When several teeth in a row are missing, the space can be filled with an implant-retained bridge. If you're missing all of your natural teeth, all-on-4 implants can restore your smile with only four to eight titanium posts.
Is the Initial Cost of Dental Implants Worth It for Me?
Dental implants are an investment in your smile that you'll be enjoying for years to come. Since they are fused with your jawbone, they can easily stay beautiful and functional for a lifetime. They also prevent jawbone deterioration, support better oral health, and lower your risk of systemic health concerns like respiratory infection and heart disease.
Where Should I Go to Get My Dental Implants?
Some dentists will need to refer you to a specialist for the surgical placement of your dental implants. To make the experience as relaxing and easy as possible, you should choose a dentist who has the specialized training to perform every step of the dental implant process. This start-to-finish convenience will save you time, money, and stress as you restore your smile.
Am I Prepared to Keep My New Smile Healthy?
One of the many benefits of dental implants is that they don't require any specialized care to last for years to come. However, you should be committed to a few important healthy habits that will extend the lifespan of your new smile. It's essential that you brush your teeth for two minutes twice a day and floss all your teeth daily to keep the tissue around your dental implant healthy. Additionally, you should strongly consider quitting the use of tobacco products, for the sake of both your smile and your overall health.
About the Author
Dr. David Tillman has been helping the smiles of Fort Worth, TX and the surrounding communities stay happy and healthy since 1993. In addition to the more than 2,500 hours of continuing education he's completed, he took three years of additional training in implant dentistry and bone grafting through the prestigious Misch International Implant Institute. To discover if dental implants are right for you, feel free to contact him via his website or at (817) 918-3885.