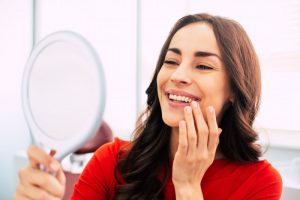 According to the American Academy of Implant Dentistry, over 3 million patients have opted for dental implants and an additional 500,000 are placed each year. With their impressive 95% success rate and their flawless ability to seamlessly fit your natural smile, it's no wonder why they are a leading restorative treatment option! However, did you know that summer is the best time to start? Read on for why summertime is the best time to get dental implants in Fort Worth!
Your Schedule Isn't Crazy (Yet!)
Once fall hits, the school year is in full swing, _, and holiday prep has begun! While the hustle and bustle can be exciting after spending months in quarantine, it can also lead to a jam-packed schedule that makes even your routine cleanings difficult to fit in. Fortunately, summer is home to a more relaxed schedule for both you and your dentist. So, it is the perfect time to schedule your initial consultation, procedure appointment, and follow-up visits to ensure you have an enjoyable, stress-free experience.
Have a Picture-Perfect Smile for Camera Season
Whether it is a trip to the lake, barbeque in your backyard, or a sightseeing adventure, summer holds plenty of memories that you want to preserve in time forever with a quick picture. Unfortunately, this can be anxiety-inducing if gaps in your smile make you want to cover your teeth in every photo. Fortunately, dental implants can fix gaps in your teeth for decades to come so you have a reason to smile big again!
Dental Implants Are Easy to Clean
When the weather heats up, road trips and social distancing-friendly evenings out are a must! Unfortunately, other restorative options require extensive cleaning measures, like special solutions, food restrictions, and even removing them entirely. While each of these can be a hassle during your summer activities, the same cannot be said for dental implants. In fact, you can properly care for them by applying the oral hygiene routine you use on your natural teeth!
Heal Before the Holidays
From bags of candy on Halloween to feasting on a delicious Thanksgiving meal, the holidays are known for indulging in food. Fortunately, dental implants can restore your bite so you can eat all of your favorites pain-free! So, if you undergo dental implant placement surgery in summer, you have plenty of time to fully recover before the holidays are in full swing.
From fixing your smile to restoring your bite force, there is a multitude of reasons why dental implants are a leading restorative procedure. Fortunately, you don't have to wait to reap the benefits since summer is the perfect time to get started!
About the Author
After receiving his dental degree from the University of Texas Dental Branch in Houston, Dr. David Tillman served as a dental missionary in the West African country of Benin for two years. Since then, he has completed over 2,500 hours of post-graduate dental education and over three years of training in implant dentistry at the Misch International Implant Institute. Dr. Tillman has also been awarded "Best Dentist" in Forth Worth Magazine and "Super Dentist" in Texas Monthly Magazine. If you would like to speak with him about restoring your smile with dental implants, visit his website or give him a call at 817-870-4746.