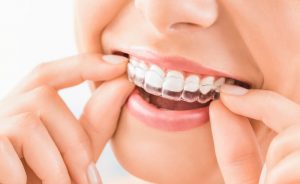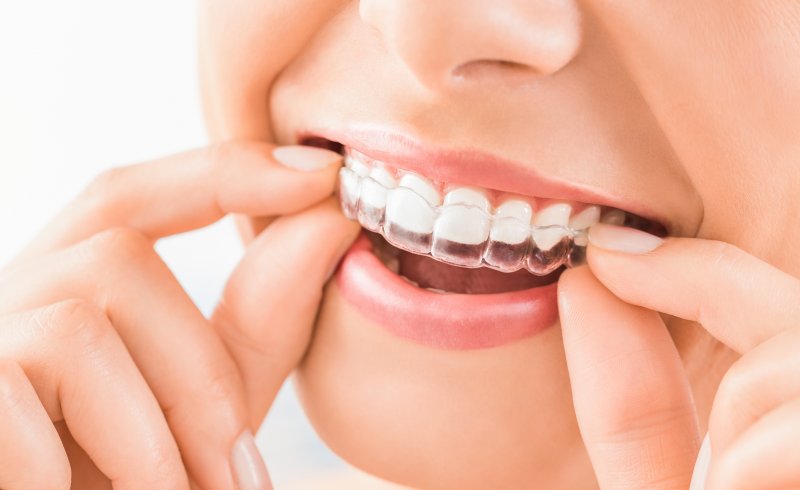 While most people find perfectly straight teeth to be aesthetically pleasing, they may not realize the benefits that lie beyond a beautiful smile. Straight teeth have quite the impact on your dental health. Invisalign in Fort Worth is a very popular treatment that provides a dramatic transformation, both above and below the gum line.
Health Benefits of Invisalign
Invisalign can change far more than just the appearance of your teeth. It can also have major benefits to your oral health. Some of these benefits include:
Dental Hygiene
Crooked and misaligned teeth aren't the easiest to clean. Oftentimes, forcing floss between the teeth can cause pain and discomfort. Brushing these areas can also be a difficult task because some surfaces are impossible to reach. This allows plaque to build up and can lead to cavities and tooth decay.
Invisalign works by moving teeth into the correct position. This allows the teeth to become straight and aligned. You'll be able to glide floss in between each tooth with ease. The amount of plaque buildup will likely be reduced since these once crowded areas are now within reach.
Self-confidence Boost
Smiling is such an easy gesture, but many people take it for granted. Those that have dental imperfections, such as crooked teeth, are far less likely to smile. They worry about displaying their teeth and the insecurities and embarrassment they may endure.
Since the Invisalign treatment uses clear aligners, they are great for wearing discreetly while perfecting your teeth. This is a preferred treatment by many, as this treatment doesn't use blaringly obvious apparatuses like metal braces. Invisalign allows you to smile freely, even before the treatment is complete!
Improved Speech
Gaps and crowded teeth can also have a negative impact on speech. Your tongue may not be able to move correctly to pronounce certain words or sounds. Invisalign can solve this issue and improve your speech while straightening your teeth.
Neck and Head Pain
Teeth play an important role in the alignment of your jaw. Stress and pressure caused by crooked teeth can be responsible for pain in your joints, jaw bones, and gums. Invisalign can align the teeth and allow the jaw to close properly. This can reduce headaches and migraines and allow your jaw to rest comfortably.
While it's clear that Invisalign is a popular choice used by many for cosmetic purposes, there are also numerous benefits to your dental health. Contact your dentist to see if you're a good candidate for Invisalign.
About the Author
Dr. David Tillman finds great pleasure in helping patients of all ages achieve beautiful smiles. He has been listed multiple years as a "Best Dentist" in Fort Worth Magazine, and a "Super Dentist" in Texas Monthly magazine.  Dr. Tillman participates in mission trips to provide much essential dental care to those in need and is also committed to serving his local and extended community. He has transformed the smile of many patients with the help of Invisalign.
If you'd like to receive additional information about Invisalign, please call our office at (817)918-3885 or you can also schedule an appointment through our website.