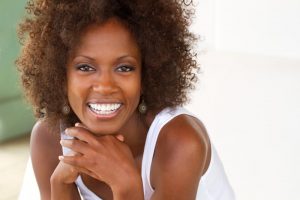 The first step to achieving the smile of your dreams is to visit your cosmetic dentist in Fort Worth for a consultation. While there, you'll be able to ask any questions you may have about the procedure, but are you prepared to take full advantage of the opportunity? Here are 6 questions you need to ask to get the most out of your visit.
#1 – What Procedures are Offered?
Because your smile needs may vary, ask your dentist what cosmetic procedures are offered. Therefore, if you have more than one imperfection that you'd like corrected, you can achieve a completely renewed image.
#2 – Am I a Good Candidate for This Procedure?
When you visit, you'll discover which treatment is best suited to meet your smile desires, but don't hesitate to ask if you're the right candidate for it. Ask your dentist to explain what the treatment entails so you can be sure that it's the best fit for you.
#3 – What are the Benefits of the Procedure?
Before choosing a treatment method, be clear about what you stand to benefit. Many cosmetic dentists are now able to create a mock image of how you'll look after your smile is corrected. Therefore, you can make a confident decision.
#4 – Are There any Risks?
Your dentist will take every precaution to ensure that you have a safe and effective treatment. However, it doesn't hurt to ask if there are any risks associated with the procedure you're considering.
For example, if you're choosing porcelain veneers, you'll be fitted with temporary veneers while the permanent fixtures are fabricated. You'll need to be especially careful about the foods you consume and with how you use your teeth. If the veneers dislodge, the sensitive layer beneath the enamel will be exposed.
#5 – Are There any Examples of Your Work?
Ask your dentist to look at before and after photos of previous smile makeovers. This will allow you to evaluate his or her work, and it will ensure that you're in capable hands.
#6 – What Will My Treatment Cost?
Typically, dental insurance won't cover the cost of cosmetic dentistry. Once your smile has been assessed and the best treatment route has been identified, ask your dentist what the investment will be. Therefore, you can plan accordingly and make an educated decision before proceeding.
If you're like most people, you may have come to feel that you're stuck with the current condition of your smile. It's nice to know that there is a way to upgrade your appearance and boost your confidence. By taking the first step and visiting your cosmetic dentist, you can get on the road to making the changes you've always wanted!
About the Author
Dr. David Tillman earned his dental degree from the University of Texas Dental Branch in Houston. With nearly 30 years of experience changing lives through the field of dentistry, he still enjoys giving his patients a reason to smile. Dr. Tillman received advanced postgraduate training in cosmetic dentistry from Louisiana State University, and he maintains professional affiliation with the American Academy of Cosmetic Dentistry. He can be reached for more information or to schedule a visit through his website.