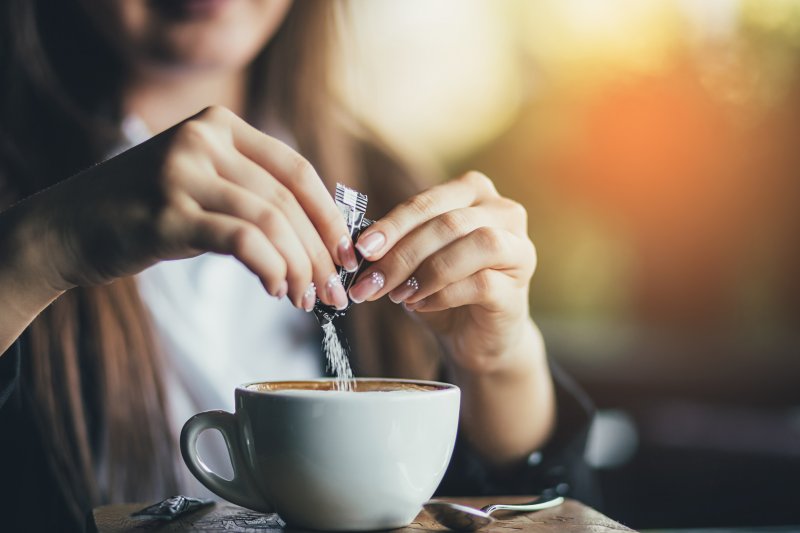 We've all been warned by medical professionals to monitor our sugar intake, whether for dental or overall health reasons. It can contribute to cardiovascular disease, diabetes, and several additional issues in your body—for your mouth, it can lead to tooth decay, cavities, or even gum disease.
To reduce consumption, you may have opted for sweeteners as a healthier alternative. Sure, they may fight common health problems caused by sugar, but are they any better for your teeth? Read on to learn how sugar substitutes affect your oral health.
How Do Sugar Substitutes Affect Oral Health?
Sugar substitutes are generally artificial, containing manufactured products like saccharin, aspartame, or extractions from natural substances like stevia or sorbitol. How they affect oral health heavily depends on the type of sweetener.
The good news is that certain sweeteners can provide many oral health benefits. Polyols, a synthetic sweetener, has antibacterial properties. It cannot be broken down by bacteria the same way regular sugar can be, thus protecting the tooth's enamel. Xylitol is an alcohol-based sweetener that may also inhibit bacterial growth, reducing the risk of tooth decay.
Even though no sugar substitute is truly healthy for your teeth, studies have shown that bacteria don't feed on them as quickly as they do with the regular ones. To ensure the health of your teeth and gums, rinse your mouth after consumption to wash away any particles that bacteria like to feed on.
Is a Sugar Substitute Better Than Regular Sugar?
Honey, in particular, has proven to have wonderful health benefits. It helps with allergies, calms inflammation, and can even help you sleep! A spoonful of honey is much better for your health than a spoonful of sugar, simply because you'll be reaping the added benefits. However, honey and maple syrup can have the same effects as regular sugar, so it is advised that you consume these products with caution, care, and moderation.
Sugar substitutes generally have fewer calories than regular sugar, but zero nutritional benefits. So, while it may be a healthier choice to opt for a sugar-free or diet drink, you're still introducing sweetener to your mouth—and bacteria will feed on it as they would with sugar. You should also be aware of the potential side effects it can have on certain people. Those with phenylketonuria, a rare genetic condition, can't process aspartame properly and should avoid it.
Whether you decide to use sweetener or sugar, they should both be consumed in moderation. After all, the best thing you can do to ensure strong oral and overall health is to stick to a healthy diet.
About the Author
Dr. David Tillman is passionate about helping patients of all ages achieve functional, beautiful smiles. He has completed over 2500 hours of post-graduate dental education, including courses from the prestigious Pankey Institute, and has been in private practice since 1993. Dr. Tillman has been listed multiple years as the "Best Dentist" in Fort Worth Magazine, and a "Super Dentist" in Texas Monthly Magazine. He offers comprehensive dental care to ensure that you get all your oral needs met. If you would like to consult with Dr. Tillman about your best options for sweeteners, contact him via our website or call (817) 678-5148.