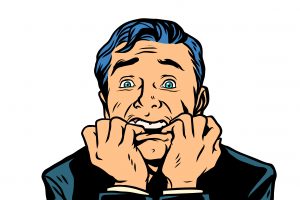 Dental anxiety is not uncommon, but the problem is that it keeps a lot of people from receiving any dental care. There are a variety of reasons given for why they won't schedule an appointment, such as a negative past experience, fear of pain, not being in control, or feeling embarrassed about their teeth.
It's never too late to put this hesitation in the past, however, as there are several ways anxious potential patients can move forward to receive the care they need. Keep reading to learn some tips for people who have a fear of the dentist in Fort Worth.
Communicate with Hand Signals
When you arrive for your appointment, let your dentist know about some hand signals you'll use to easily communicate while you are receiving dental care. That way, you'll have the opportunity to quickly talk once your mouth is clear or they'll know to stop doing something. It's a way to empower you during your checkup in case that's important.
Hold Off on the Caffeine
In advance of your appointment, staying away from caffeinated beverages is wise. Maybe have something high in protein instead. As opposed to feeling jittery, it might help you feel calm when you arrive.
Concentrate on Your Breathing
Many people tend to hold their breath when they're nervous, so be sure to breathe slowly to reduce your stress level. If you don't breathe sufficiently, the decrease in your oxygen level can make you feel more panicked than you would otherwise.
Be Honest with the Dental Team
As opposed to a false sense of bravery, let the staff know what you are feeling. They might have a remedy that you hadn't even considered. By allowing them to understand why you are worried, they can adjust so that you have the most pleasant experience possible. This one seems obvious, but just like with life in general, honesty is the best policy.
Consider Sedation Dentistry
This one tip could be a game-changer for you by itself. Many patients with dental anxiety discover that sedation dentistry helps them be able to receive the care they need with minimal stress. Your options include:
Nitrous Oxide: Also known as laughing gas, you breathe it in through a mask for a sense of euphoria and a feeling of numbness. The effects subside as soon as you quit breathing it. This is an option for patients with mild-to-moderate anxiety.
Oral Sedation: This is for patients with more intense feelings of anxiety or fear. You simply take a prescribed medication one hour before your appointment and a friend or family member brings you to the office.
Oral Sedation with Nitrous Oxide: As simple as it sounds – a combination of the two. Your dentist has been using both options for years and they operate with strict safety protocols.
Don't let dental anxiety prevent you from having the smile you deserve. Consider these tips, especially the one about letting your dentist know what is troubling you, and you can get back on the path to excellent oral health.
About the Author
Dr. David Tillman earned his dental degree from the University of Texas Dental Branch in Houston. He's worked to provide great dental care to patients in Fort Worth for decades and Dr. Tillman is constantly striving to improve, as he's completed more than 2,500 hours of postgrad dental education. On multiple occasions, he's been named a "Super Dentist" in Texas Monthly Magazine. Dr. Tillman understands that not everyone is cool as a cucumber about going to the dentist. You are encouraged to share any concerns you might have, so he can make adjustments as needed. To schedule an appointment, visit his website or call (817) 918-3885.