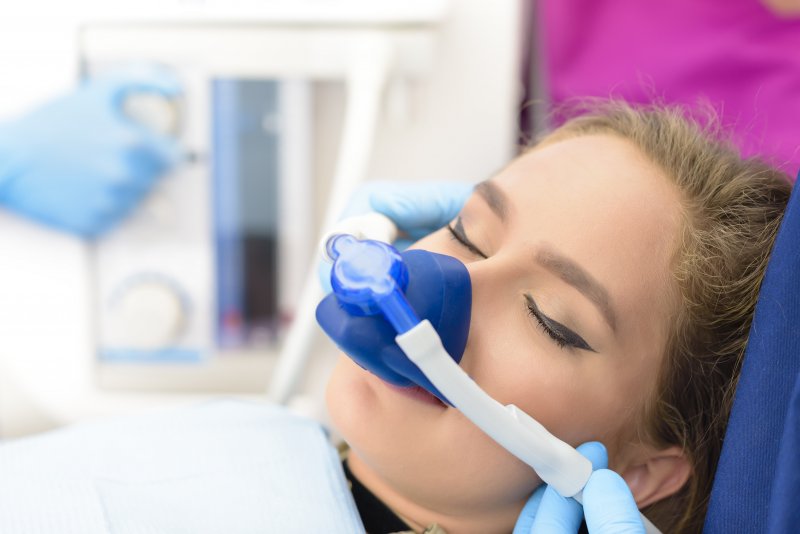 While looking over your monthly planner, you realize you have a dentist appointment coming up. Does the thought of sitting in a chair with tools in your mouth fill you with fear or dread? Your dental team may recommend sedation dentistry to ensure you have a comfortable and relaxing experience. If you've never been put under sedation before, you may be unsure of what to expect. Luckily, we've got you covered. Read along as we explain what it is, what it feels like, and how you can prepare for it.
What Is Sedation Dentistry?
Sedation dentistry is the practice of using medication to help patients relax and feel comfortable during any type of dental work. Before your appointment, your dental team will explain your options and help you select the best one for your needs. They'll take into account your level of anxiety, medical history, and several other factors to narrow down the right method.
What Does It Feel Like to Be Under Dental Sedation?
Depending on your situation, your dentist may recommend one or more sedation options. Each type serves a unique purpose and eases your nerves in different ways. Here's what you can expect from each one.
Nitrous Oxide
Nitrous oxide, or laughing gas, is a mild yet effective sedation dentistry option. It's a blend of nitrogen and oxygen that's administered through a small mask that's placed over your nose. Although you will remain conscious and alert under this type of sedation, you'll feel deeply relaxed. Once you inhale the gas, you'll experience giddiness, euphoria, and numbness. The good thing about this method is the effects wear off within minutes of breathing normal oxygen, meaning you can drive yourself home right after your appointment.
Oral Sedation
If you have severe anxiety or fear, oral sedation may be the more appropriate option. It's a prescribed medication that you take an hour before your appointment. Since it causes you to feel extremely relaxed and unconcerned, you'll need to have a friend or family member drive you to your visit. The effects will gradually fade after a few hours, leaving you with little to no memory of the procedure.
Oral Sedation with Nitrous Oxide
In some cases, a combination of oral sedation and nitrous oxide may be the best option. It will ensure you feel completely relaxed and comfortable during your appointment.
How You Can Prepare for Sedation Dentistry?
Before committing to anything, you'll want to discuss your medical history and current health with your dental team to determine whether sedation dentistry is the right choice for you. Depending on the type you choose, you'll need to prepare beforehand. For example, if you opt for oral conscious sedation, you'll need to arrange for someone to be with you during your appointment.
Sedation dentistry is an excellent option for patients who need help feeling relaxed during their appointment. If it's something you're interested in for your next visit, ask your dentist about their options. They'll be more than happy to help!
About the Author
Dr. David Tillman is passionate about helping his patients achieve their happiest, healthiest smiles. After receiving his dental degree from the University of Texas Dental Branch in Houston, he served for two years as a dental missionary in the West African country of Benin. To learn more about sedation dentistry, visit our website or call (817) 918-3885.