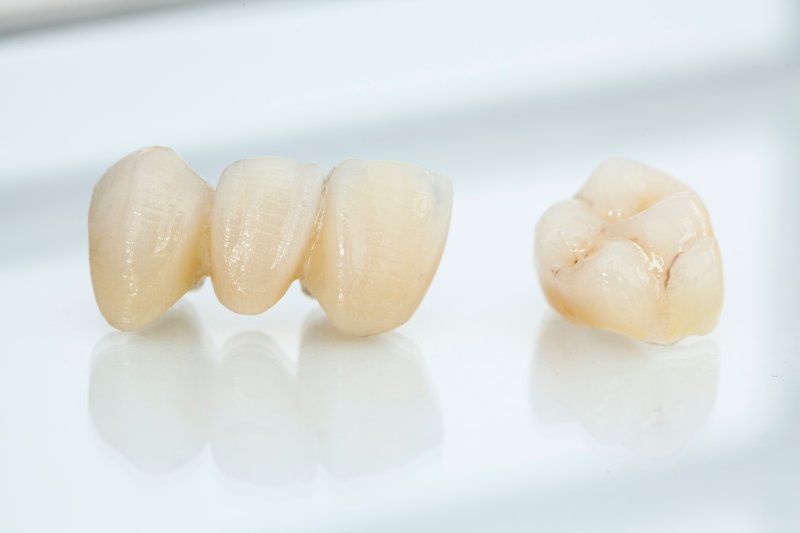 If you're getting same-day dental crowns, you may think you already know what to expect. Namely, your procedure will give you restorative "caps" for your teeth in just one appointment. However, these crowns have more benefits than their one-time visit. In fact, there are several other cool facts about them. If you'd like, your Forth Worth dentist here can tell you more. Read on to learn three things you might not know about same-day dental crowns.
They Only Take Two Hours to Place
Traditional crowns involve two or three dental visits because they take a while to make. After all, technicians design and create them in a lab based on a rough dental impression. That process spans a few weeks at least.
Fortunately, same-day crowns can be designed, milled, and placed in just two hours. As such, the one necessary appointment isn't an all-day event. Once your visit is over, you can feel free to return to work or complete your other daily tasks.
They Use the Same Porcelain as Regular Crowns
You might think the quick placement and convenience of same-day crowns come at the cost of quality. The truth, though, is quite the opposite: same-day CEREC crowns use the same porcelain as traditional ones. Consequently, they can withstand normal wear and tear like natural teeth.
Still, this high-quality material doesn't make same-day crowns indestructible. Anything that could damage your regular pearly whites could do the same to your crown. You'd thus be wise to avoid using your teeth to crack nuts, crunch ice, or chew on hard items in general.
They Fit Perfectly Thanks to CEREC Technology
Unlike regular crowns, same-day ones are made with CEREC technology. More specifically, they're designed, changed, and milled according to a 3D model of your teeth.
As it turns out, this 3D model ensures your crowns fit perfectly. Because it lets your dentist see the "cap" interact with surrounding teeth, they can adjust your prosthetic on the fly. Such adjustments might include changing the thickness or seeing whether it aligns with your bite. The result is a crown that fits right away, with less time dedicated to frequent fixes meant to get it to work correctly.
Given the facts above, same-day dental crowns aren't overly simple. That said, consider talking with your local dental practice about other hidden facts about them.
About the Author
Dr. David Tillman is a dentist based in Fort Worth, TX, having earned his DDS from the University of Texas Dental Branch in Houston. His specialties are preventive, cosmetic, and restorative dentistry, as well as certain emergency procedures. He's also a well-known provider of Invisalign clear aligners and CEREC same-day dental crowns. Dr. Tillman currently practices at his self-titled clinic and is reachable on his website and by phone at (817)-870-4746.