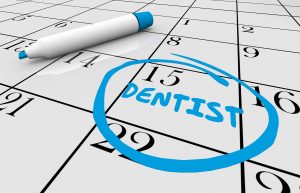 Teeth are meant to last for a lifetime; however, they aren't indestructible. A dental crown is the most common restorative procedure used to save a badly damaged tooth. It can also be used for preventive or cosmetic reasons. Unfortunately, crowns are associated with a hefty price tag. Whether your dentist recommended a crown or you need a replacement, now is the time to use your dental insurance to lower the cost before it's too late. Your benefits don't last forever. Here's how to get the dental crown you need without breaking the bank. 
Maximize Your Dental Insurance
There isn't a flat fee for a crown because every mouth and situation are unique. Various factors affect the cost, like any preparatory procedures, materials, and dental insurance. Every month, you pay premiums to benefit from reduced rates for common dental services. Besides cleanings and checkups, you also have coverage for restorative treatments to preserve your natural smile.
Your insurance can pay 50% to 80% of the costs of common restorative procedures, like dental crowns. After meeting your annual deductible, you can use your benefits to offset the amount you will pay out-of-pocket until reaching your yearly limit.
Your dental insurance will reset at the end of the year. Anything you haven't used won't accumulate. You won't be reimbursed for your premiums or deductibles. While you might believe you've used all your coverage on cleanings and checkups, less than 3% of Americans meet or exceed their annual limits. You could have hundreds to thousands of dollars to use toward the cost of the high-quality restoration you need.
Don't Delay Getting Your Crown
If you wait too long to get your crown, you'll not only lose your benefits, but you might also lose your tooth. The customized cap is placed over the entire surface of your tooth to restore its health, function, and appearance. However, it also gives you an added layer of protection to safeguard it against additional damage. If the crown isn't placed promptly, the underlying issues will worsen, like an infection. Instead of a crown, you may require more complex treatments, like a root canal or extraction.
Don't take the risk. Use your dental insurance before the end of the year to rehabilitate your smile. You can get the restoration you need, even if money is tight. Your dental team will work on your behalf with your insurance to maximize your benefits. If there's any remaining balance, they'll help you find the solutions you need to keep the restoration affordable, like third-party financing.
Contact your dentist today to schedule your appointment. They'll help you invest in the healthy, beautiful smile you deserve without draining your wallet.
About Dr. David Tillman
Dr. Tillman earned his dental degree from the University of Texas Dental Branch in Houston and regularly continues his education to provide advanced services, like restorative dentistry and CEREC crowns. Dr. Tillman works with many dental insurance companies to keep his services affordable. Contact our office today to request your consultation for a crown.