Dental Implant FAQs
What are Dental Implants?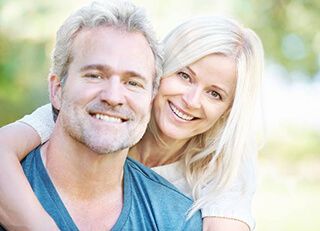 Dental implants are replacements for missing teeth. They mimic the form and function of a tooth so closely that you probably won't be able to tell the difference between them and your natural teeth. A single dental implant is most often made of a titanium post that is embedded in your jawbone. Then, an abutment connects the implant to your tooth restoration, which could be a crown, bridge or denture.
Am I a Good Candidate for Dental Implants?
For the most part, just about all of the patients we see turn out to qualify for dental implants. However, there are a few guidelines. First, you must be in overall good health because receiving dental implants does require oral surgery. In addition, wanting dental implants is another good reason not to be a smoker. Tobacco use can impede the healing process after surgery. Finally, you'll need to have enough bone volume in your jaw to support the dental implant. Dr. Tillman will check this during your pre-exam.
What Happens After Surgery?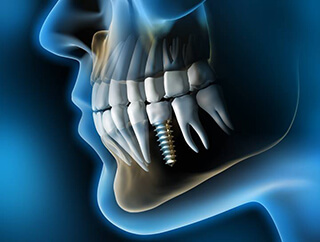 There may be some discomfort for a few days after surgery. For most people, over-the-counter pain relievers such as ibuprofen or acetaminophen are helpful. You may also want to avoid chewing on the side of your mouth where the implant has been placed. Finally, a diet of soft foods such as yogurt, applesauce, mashed potatoes, eggs and pasta are best initially. And be sure to stay well hydrated, which also aids healing.
How Long is the Healing Process?
The time needed to heal from implant placement depends on the number of implants you receive. Most patients require six to nine months. During this time, the implant and surrounding bone tissue go through a process called osseointegration; this fusing of implant and bone is what forms a solid foundation to firmly hold your new tooth in place. Once the implant is secure, your dentist in Fort Worth will attach an abutment and then the appropriate tooth restoration.
How Long Do Dental Implants to Last?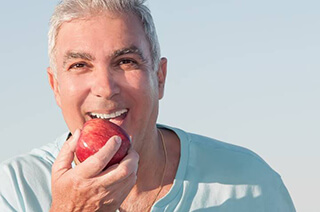 If you mind your oral hygiene, then dental implants can actually last a lifetime. Brush and floss your implants just as you do your own teeth. And don't forget to schedule regular dental checkups at least twice each year with Dr. Tillman.
How Much Do Dental Implants Cost?
On average, dental implants cost approximately $2,000 each. However, this can vary depending on the number of implants you need and the type of restoration required to complete your smile: a single crown, a bridge or a full denture. If you have dental insurance, be sure to check the provisions of your plan. Most do not cover the cost of implantation, but many cover a portion of the cost of the restoration.