Emergency Dentist — Fort Worth, TX
Prompt Dental Care When You Need It Most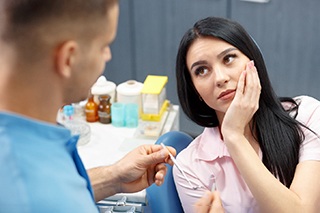 Dental emergencies can catch anyone off guard, and they occur more frequently than one might imagine. When your smile requires urgent attention, seeking the expertise of an emergency dentist in Fort Worth is the wiser choice than enduring a lengthy wait in the emergency room for less specialized care. Dr. David Tillman, DDS and the rest of the team make it a priority to accommodate patients with emergencies on the same day. Our goal is not just to address the immediate issue, but also to prevent its recurrence. Reach out to us today for prompt and expert care!
Why Choose Dr. David Tillman, DDS for Emergency Dental Care?
Same-Day Appointments Available
Multiple Financing Options
Patient Comfort Is Our Priority
What to Do in a Dental Emergency OR How We Treat Dental Emergencies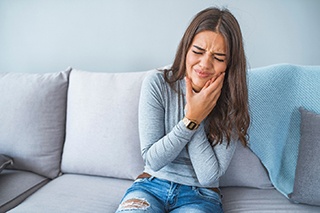 We understand that dental emergencies can be overwhelming, but take a moment to breathe and try to remain calm. Next, reach out to our office as soon as possible. Our team is equipped to assist you by:
Scheduling your visit. Once you inform us of your symptoms, we'll work swiftly to secure an appointment for you. In most cases, we can accommodate you on the same day. During the call, we can also provide first-aid tips to help manage your pain until you arrive.
Assessing the situation. Upon your arrival, Dr. Tillman will conduct a thorough examination of your mouth to identify the root cause of the issue. If you're experiencing severe pain, he will take the necessary steps to provide immediate relief.
Discussing treatment options. Following the examination, Dr. Tillman will share his findings with you and recommend the most effective treatment(s) to alleviate your discomfort and restore the health of your smile.
Providing comprehensive care. Whatever dental services you require, our team is fully equipped to deliver. We can offer expert care for a wide range of common emergencies.
The Most Common Dental Emergencies
All potential dental emergencies have one thing in common: they require prompt attention from a professional. Whenever you encounter an unusual issue in your mouth, particularly these common dental emergencies, it's recommended to contact our office at your earliest convenience.
Understanding the Cost of Dental Emergencies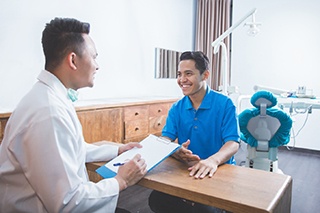 Since every case is unique, it can be hard to predict the exact cost of your treatment for a dental emergency. For an accurate price estimate, we need to carefully check your mouth first. After we've done a detailed assessment and figured out what treatments you need, we'll talk openly about how much it might cost. Rest assured – we'll also explore ways to make it fit your budget.
How to Prevent Dental Emergencies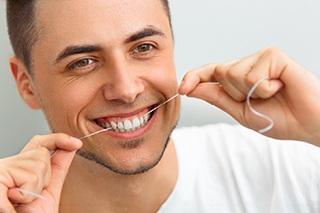 Not all dental emergencies can be prevented, but taking a proactive approach to your oral health can significantly lower the chances of harm to your smile. Keep in mind the following practices:
Brushing your teeth twice a day and flossing at least once a day helps minimize the accumulation of plaque, which is a leading cause of painful decay.
Scheduling regular visits to our office every six months allows us to identify and address potential oral health concerns before they escalate into emergencies.
When engaging in sports activities, wearing a mouthguard provides crucial protection by cushioning the impact of blows to the face. This precautionary measure is vital for protecting your smile from potential injuries.