Single Dental Implants – Fort Worth, TX
Make Your Smile Complete Once Again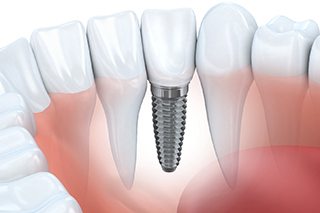 While you might not have expected to lose a tooth, you also join the 120 million Americans who are also missing at least one tooth. As a result, you probably find it more difficult to chew the foods you've always enjoyed, speak with clarity, and regularly hide your smile every chance you get. The good news is Dr. Tillman is more than prepared to help you restore your smile to the fullest using modern dental implant treatment. To learn how your smile can receive the closest thing to a natural tooth, give our office a call!
What are Single Dental Implants?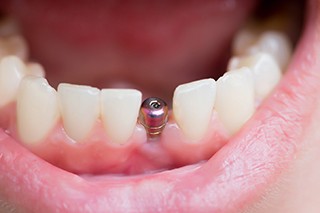 While dental bridges do fil the gap in your smile, they do not replace the root portion of your tooth that comes out when a tooth is extracted. They also require modification of existing enamel just to place, much like dental crowns. This makes dental implants the only tooth replacement solution to both maintain the current structure of your teeth and replace it to the fullest extent.
Once the implant is placed into your tooth, it begins to stimulate the bone thanks to its biocompatible properties. This ensures your tooth maintains a stable foundation for many years to come. After several months of healing, an additional surgery is performed to attach an abutment. This small connector provides stability for your permanent restoration, a ceramic crown.
Why Should You Consider Single Dental Implants?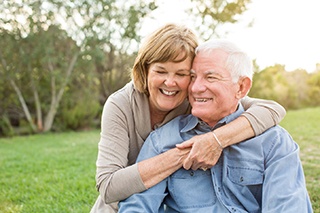 There are many benefits to choosing dental implants over dental bridges to replace teeth. One of the most notable benefits is the incredible longevity that dental implants maintain, averaging about 30 years of use. In many cases, patients will be able to keep their tooth replacements for the rest of their lives! On top of that, you can expect improved blood flow to the cheeks, allowing for greater skin elasticity and reduction of any premature sagging. You can also eat the foods you've always enjoyed, including hard and crunchy foods that you'd typically need to avoid when missing teeth or relying on other tooth replacements.
How Much Can You Expect to Pay for Treatment?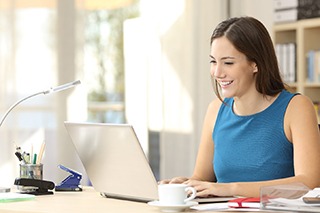 As an expert who can perform the entire treatment under one roof, Dr. Tillman is happy to explain each phase of treatment and the unique costs associated with them. Of course, each phase's costs will vary depending on your unique needs. Every dental implant treatment is customized to you, which means if you need to replace more teeth than the average person, your dental implant treatment costs will be higher. Furthermore, if you need to have other services completed before you can receive dental implants (i.e. bone grafting, periodontal therapy, etc.) then you'll have to cover those costs. Even so, dental implants remain the most cost-effective solution thanks to their functionality, esthetics, and longevity.