If you have a damaged or diseased tooth, extraction is not the only option.  When possible, it is always best to save your teeth rather than lose them.  Missing teeth may have negative effects on confidence, ability to chew, general health and oral health and the alignment of the remaining teeth.  Consider the following treatment options before opting for an extraction.
Root Canal:
Root canal remains the most popular alternative to extraction.  A root canal procedure is performed when the nerve of the tooth becomes infected or the pulp becomes damaged. During a root canal procedure, the nerve and pulp are removed, and the inside of the tooth is cleaned and sealed.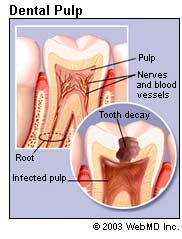 Dental Implants:
A dental implant is an artificial tooth root that is placed into your jaw to hold a replacement tooth or bridge. Dental implants may be an option for people who have lost a tooth or teeth due to periodontal disease, an injury, or some other reason.  The implant emulates the shape of the root and is usually made of titanium and other materials that are well-suited to the human body. The implant is surgically placed into the jaw and incorporates into the bone over time to become a stable base for crowns. Dental implants have been used for several decades by patients of all ages. They can replace a single tooth, several teeth or support partial or full dentures.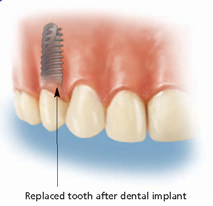 Apicoectomy:
An apicoectomy, or root-end resection, which is occasionally needed when inflammation or infection persists in the bony area around the end of your tooth after a root canal procedure can also be performed to save a tooth. In this microsurgical procedure, the dentist opens the gum tissue near the tooth to see the underlying bone and to remove any inflamed or infected tissue. The very end of the root is also removed. A small filling may be placed to seal the end of the root canal and few stitches or sutures are placed to help the tissue heal. Over a period of months, the bone heals around the end of the root. Local anesthetics make the procedure comfortable, and most patients return to their normal activities the next day. Postsurgical discomfort is generally mild.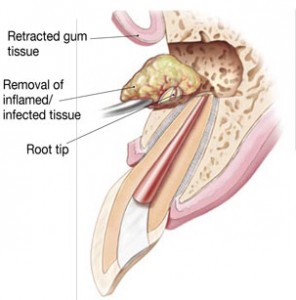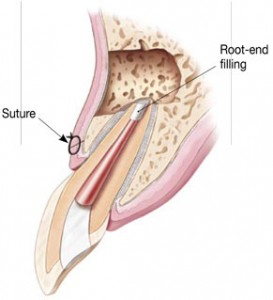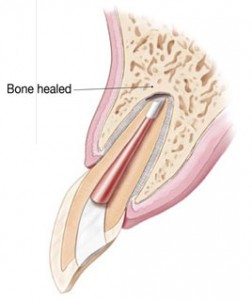 Are there any other options?
For replacement of an extracted tooth, you may also consider a bridge or removable partial denture. These options require additional dental procedures on adjacent healthy teeth, and should be discussed with your dentist or specialist.  Check with our office to discuss any concerns or if you just want more information.