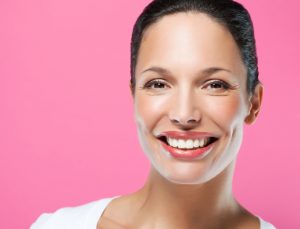 Your smile says a lot about you, but if your smile is unattractive, it may be saying the wrong thing. With 50 percent of Americans concerned about the appearance of their smiles, cosmetic services have become increasingly popular. From minor to complex appearance flaws, a cosmetic dentist in Fort Worth TX will give you a dazzling new smile to regain your confidence. No matter if you need porcelain veneers, Invisalign, or teeth whitening in Fort Worth TX, Dr. David Tillman can help.

Your Cosmetic Dentist in Fort Worth TX
Dr. David Tillman is specially trained as a cosmetic dentist to perform an array of cosmetic procedures. Combining his extensive training and expertise in cosmetic dentistry with the latest dental technologies and the art of dentistry, Dr. Tillman offers complete smile makeovers. After performing an initial consultation, Dr. Tillman will create a customized treatment plan to resolve the imperfections hurting your smile.
Teeth Whitening in Fort Worth TX
As we age and due to certain foods and lifestyle habits, our teeth begin to lose their white appearance. A discolored smile adds years to the age of your smile while also decreasing your confidence. You do not have to hide behind tooth discoloration with professional teeth whitening in Fort Worth TX. Our at-home whitening kit delivers lasting professional results for a whiter, brighter smile. You will remove tooth discoloration to regain a youthful, more attractive smile.
Invisalign in Fort Worth TX
Most people are not born with a naturally straight smile, however, many do not want to deal with traditional braces to get a straight smile. Now, you can skip traditional braces and use Invisalign to straighten your teeth. Using clear plastic aligner trays that are worn over the teeth, you will get a straight smile with a nearly invisible treatment. On average, it takes about 12 months to achieve your desired results, however, depending on the severity of your alignment problems, treatment can be shorter or longer.
Porcelain Veneers in Fort Worth TX
Porcelain veneers and Lumineers have quickly become a preferred cosmetic procedure because they resolve a number of flaws. By attaching natural-looking false fronts to the teeth, cosmetic flaws are hidden while giving the teeth a shapelier and more proportionate appearance. This minimally invasive treatment is perfect for those who have chipped, cracked, and abnormally shaped teeth. In addition, veneers can be used to hide discoloration while also making the teeth appear straighter.
Get a New Smile Today!
Dr. David Tillman strives to create natural-looking smiles using the best advancements and methods in cosmetic dentistry. Dr. Tillman will evaluate your smile to determine which treatments will give you your desired results. Using simple and noninvasive treatments, you will transform your smile into a thing of beauty.
With the right cosmetic procedures, you will regain your confidence with a more attractive smile. No matter if you need a whiter or straighter smile, cosmetic dentistry will give you the smile you have always wanted. Let Dr. Tillman give you a dazzling new smile with cosmetic dentistry.