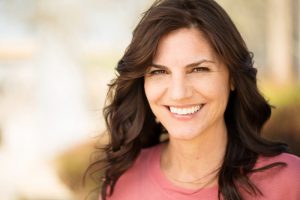 A smile that has numerous flaws can be hard to handle. From stains and discoloration to chips and cracks in the enamel, it can sometimes feel as if there's nothing to do but pull them all out and start over. Fortunately, that isn't necessary because of the advancements in dentistry and the ability to use cosmetic services to restore and transform the look of a person's smile. Dr. David Tillman and his team offer various options for individuals in need, especially our active and retired military. Read on to find out more about the cosmetic services offered as well as how you can nominate an active or retired military veteran for a chance to win a smile makeover in Fort Worth.
Cosmetic Dentistry Services Offered
Patients who desire whiter, brighter, fully transformed smiles can find exactly what they need and more from Dr. Tillman and his team of professionals. Offering a wide array of services, interested individuals can opt for:
Invisalign: These clear plastic aligners are custom-made to your smile and will help your teeth realign as well as your bite. Depending on the severity of your individual case, the average timeframe for treatment with Invisalign is 18 months, which is significantly less than traditional braces.
Teeth Whitening: Are stains or discoloration living on the surface of your teeth, or are they buried deep down and impossible to remove? Thankfully, Dr. Tillman offers in-office and at-home whitening kits. No matter your preference, we can whiten your smile using a high-grade bleaching gel that will blast away stains. Patients who opt for in-office treatment can see dramatic results in about an hour, whereas, those who choose to whiten their teeth at home will see results in about two weeks.
Porcelain Veneers and Lumineers: If you want to cover unsightly imperfections on your teeth, porcelain veneers might be the solution for you. After removing a small amount of the enamel from your teeth, your cosmetic dentist in Fort Worth will carefully place each veneer to ensure you have a beautiful, natural-looking smile. Don't want the permanence of porcelain veneers, you can opt for Lumineers, which are thinner and can be removed at any time.
How to Nominate an Active or Retired Military Veteran
As dedicated members of our community, Dr. Tillman and his staff believe in the importance of giving back. Equipped with that mindset, he is offering you a chance to nominate an active or retired military veteran for a chance to win a free smile makeover.
When returning home from being overseas or stationed elsewhere within the United States, this is just one way we can help to support those who serve our country.
With the holidays approaching, help us make someone's day even more special. Send in your nomination by the end of November.
About the Author
Dr. David Tillman attended Baylor University and received his dental degree from the University of Texas Branch in Houston. Serving two years as a dental missionary in Benin, a West African country, he completed his general dentistry residency at St. Anthony Hospital in Oklahoma City. Since 1993, he has been in private practice in Fort Worth, assisting the residents of his city and surrounding communities. Committed to serving his local and extended community, Dr. Tillman and the other dental professionals and staff participate in helping young children and adults achieve healthier smiles all throughout the year. To learn more, contact us via our website or by calling (817) 870-4746.